The Barrie Home Inspector is committed to providing the best possible service at a price that is unmatched by the competition. We have been providing Professional Home Inspection services to Barrie and area for the past five years. With over 7,500 home inspections we are the Premier Home Inspector in Barrie. Our commitment to our customers and investment in the latest technology ensures our leadership in the home inspection field. Barrie has grown over the last number of years and the Barrie Home Inspector has expanded and now offers Thermal Imaging as part of our inspection package.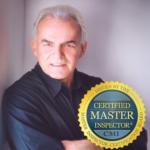 Roger was born in York England and emigarated to Canada in 1956. Roger started contracting in the early seventies. In the eighties Roger moved from renovations into the house building, becoming a Registered Builder with HUDAC. HUDAC is what Tarion replaced to provide protection for home buyers. Roger and his wife live in Barrie Ontario. They own their own home and investment properties located in Simcoe County. After a career as a Platoon Chief in the fire department Roger moved into Project Reviews and was in charge of reviewing and inspecting projects ranging in value from tens of thousands of dollars to millions of dollars. Some projects lasted for up to two years. As a result of his training and thirst for knowledge Roger has completed all of the Part 9 courses for Residential Housing and Majority of the Part 3 courses and is a Certified Building Code Official with the Ontario Building Officials Association. As the owner of Barrie Home Inspections he has invested in Thermal Imaging technology and was the first home inspector to offer this service in Simcoe County. Thermal Imaging is offered Free with Every Home Inspection.
We currently provide Commercial Building Inspections to most of Southern Ontario, which includes; plazas, strip malls, office buildings, industrial complexes, mixed use commercial, churches, leased commercial units and apartment buildings.
Our Construction Inspection division provides oversight for major projects and custom homes.
All of our property condition assessments use the baseline property condition assessment process as outlined in the ASTM E-2018 standards. The assessment includes physical deficiencies defined as "the presence of conspicuous defects or material deferred maintenance of a subject property's material systems, components or equipment observed during the field observer's walk-through survey.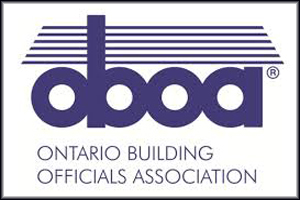 Roger is a Certified Building Code Official by the Ontario Building Officials Association. He is the only Professional Home Inspector in Simcoe County to hold this designation. This Professional Designation is the result of many years of studying and attending OBOA courses.
Roger also was a registered builder with HUDAC (Housing and Urban Development Association of Canada) which was created in 1971 and was changed to Ontario New Home Warranties Program in 1983.
The Barrie Home Inspector is also WETT Certified and is able to inspect your wood burning appliance for your insurance company if required.
The Barrie Home Inspector was the first Professional Home Inspector to offer Thermal Imaging as part of a Home Inspection in Simcoe County. Also we were the first Home Inspection company to offer a non-conditional Money-Back Guarantee.
As a Professional Home Inspector, Roger has performed over 7,500 paid inspections. With qualifications that far exceed the competition and the experience to see and recognize visible defects, your investment is in good hands when you choose the Barrie Home Inspector.
Contact Information
Roger Frost
Certified Building Code Official
Certified Master Inspector
WETT Certified Inspections
Phone: 705.795.8255
Inspection Areas
Alliston
Barrie
Bradford
Innisfil
Orillia
Midland
Penetang
Ramara
Wasaga Beach